Android rooting is very much popular nowadays. There are many apps through which you can check whether your phone has root access or not. Also, some of the apps will require root access in order to use them. Here, we will see what is Android rooting and we will also see whether you should root your new Android phone or not.
What is Android Rooting?
You might have asked the same question to other people and got a complex answer. We are going to make things simple over here. Here, we will see what is Android rooting in the easiest way.
There are certain directories in the Android system that are only accessible to the developers. When you root your phone, you can get access to this root directory. Therefore, when you root Android Phone, you can change many things that are not allowed for normal users. For instance, you can change your phone's name, and similar you can do many other things. All of these are not permitted for normal users.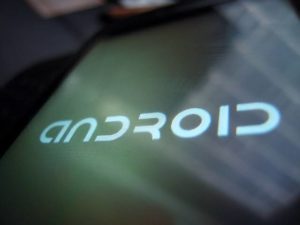 Advantage of Android rooting
We will some of the primary advantages of rooting an Android phone.
If you want to install any custom ROM directly on your android phone, you will need to root your phone.
You can change almost anything you want after you root your device. Starting from the screen logo to your phone's name, you can pretty much change all of these things.
You will be able to tweak some of the apps. There are a couple of apps such as APK editor available on Android play store that you can use to tweak any android app.
Disadvantages of rooting Android
Along with some of the advantages, there are a couple of disadvantages that you will face.
The first one is that you will void your warranty. When you root an Android phone, the phone's warranty is no longer applicable. So, if the device is new, you shouldn't prefer to do it.
You will be exposed to new viruses and spyware when you root your android device. Therefore, you shouldn't prefer doing it unless you know about it well.
Also, some of the transaction and security apps don't work when your Android phone has root access.
Should you Root Android phone?
Now, the last point over here is, should you root Android phone or you should not consider it. Well, it really depends on you. If you are just rooting your phone to get new looks by installing custom ROM, you shouldn't do it. On the other hand, if you are a developer and have many uses of a rooted Android phone, you can root it.
Just make sure that when you root your Android phone, you will face some issues. Also, make sure you use the trusted app to Root Android phone. There are chances that your Android Phone might break. We will soon see some of the amazing apps you can install on rooted Android phones.
Also check out Read any book for Free {AnyBooks Review}